Hi, I'm Unicorn!
I love to travel around the world and explore new hiking trails. If you're a fellow hiker and adventurer, you're in the right place!
Let's get started…
United States
Pacific Crest Trail
United States
California Riding & Hiking
Croatia
Plitvice Lakes National Park
Germany
Drachenburg Castle
Turkey
Pigeon Valley Trail
United States
Chain Lakes Loop
United States
Marble Canyon, Arizona
United States
Avenue of the Giants
United States
Joshua Tree National Park
United States
Austin, Texas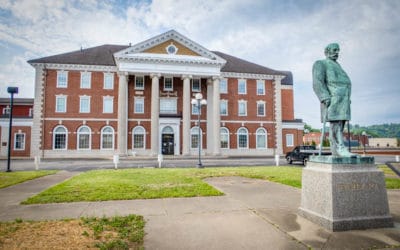 Huntington, West Virginia is an up-and-coming city on the Ohio River with a charming historic downtown and a fascinating history. While it is a...
Meet Unicorn
Hi! My name is Katy, although my friends call me Unicorn.  I left my home in 2019 to travel the world with my husband and explore new hiking trails.
Unfortunately, the Coronavirus had other plans for us. After traveling Europe for six months, we flew home in 2020 and bought an RV. Then, we spent the following year exploring America on a socially-distant road trip.
Now that other countries have opened their doors to travelers, we are cautiously exploring the world once again.
 I'm an experienced hiker and make it a point to explore new trails in each place we visit. I'm also obsessed with National Parks, long-distance trails and other outdoorsy things.
I hope to share this knowledge with you and inspire you to explore new hiking trails too!
You can learn more about my story here: About Unicorn.