4 miles
I spent a pleasant afternoon this past Sunday wandering the trails at Magnuson Park. I started out the day at the children's play area with my brother and my nephew. After some fun times on the play equipment, they headed home for nap time and I hit the trails.
I've been to the park before and was already familiar with individual areas such as the dog park and kite hill, but this time I focused on exploring the entire park's trails. I parked at the E1 parking lot in the Southeast corner of the park with the intention of walking along the Beachwalk Trail, and instead found myself exploring the wooded trails of Promontory Point.
Tucked in the southernmost section of the park, the Promontory Point trails are the most secluded paths in the entire park. If you start at the Environmental Learning Center, you'll find a board listing all the native plants in the area and can focus your walk on following the signs along the interpretive trail (which is a bit overgrown).
The trail leads uphill through the woods to Promontory Point, which includes nice views of the lake through the trees. Apparently there is also a Butterfly Garden tucked back in Promontory Point somewhere but I couldn't find it (although I did see some nice butterflies).
After exploring Promontory Point, I walked along the Beachwalk Trail past the Fin art installation. I'd never really noticed it before and was fascinated by the hulking metal submarine fins poking out of the ground like a sea of shark fins. It's a great time to visit the park as there are tons of wildflowers in bloom this time of year.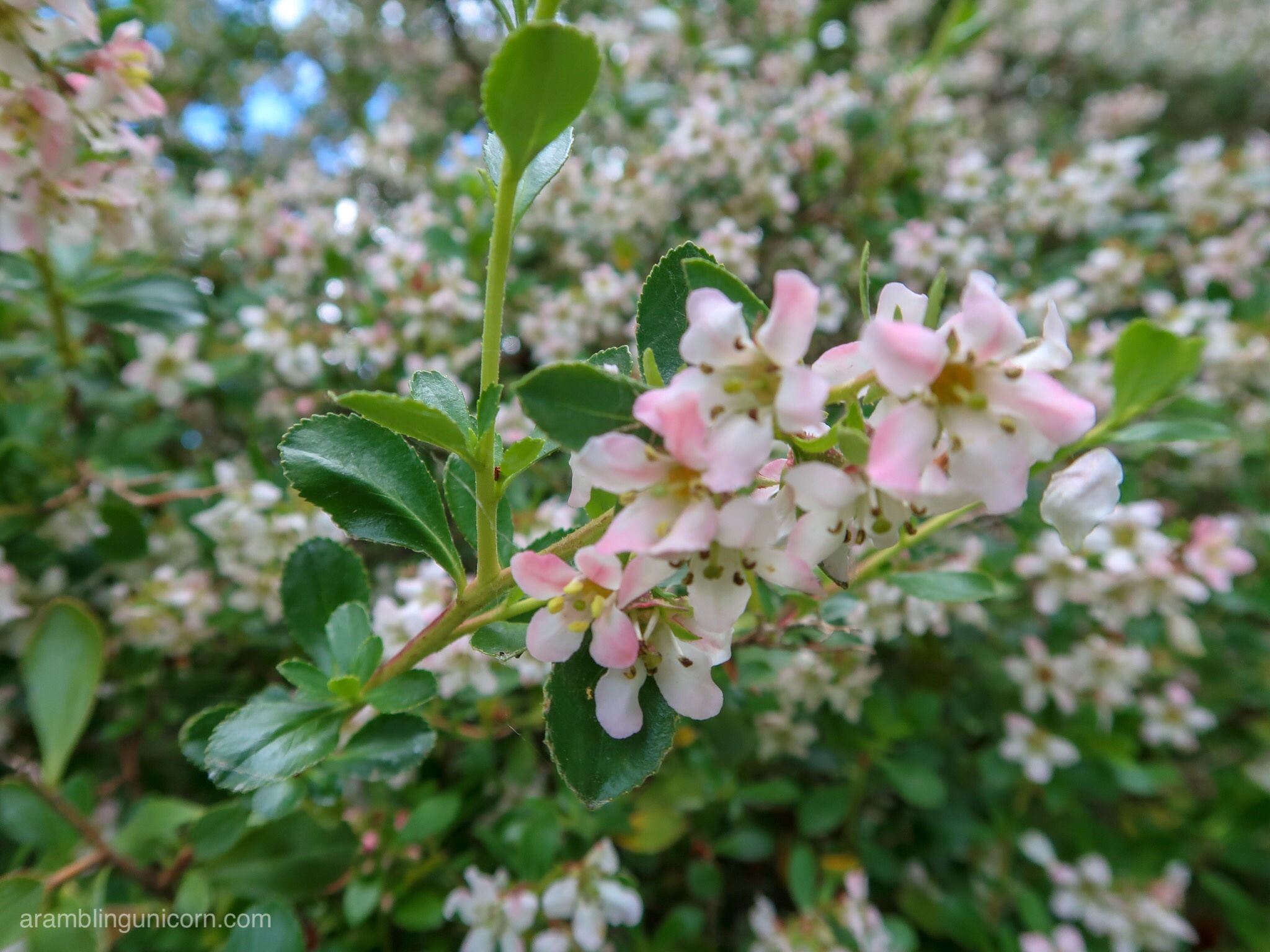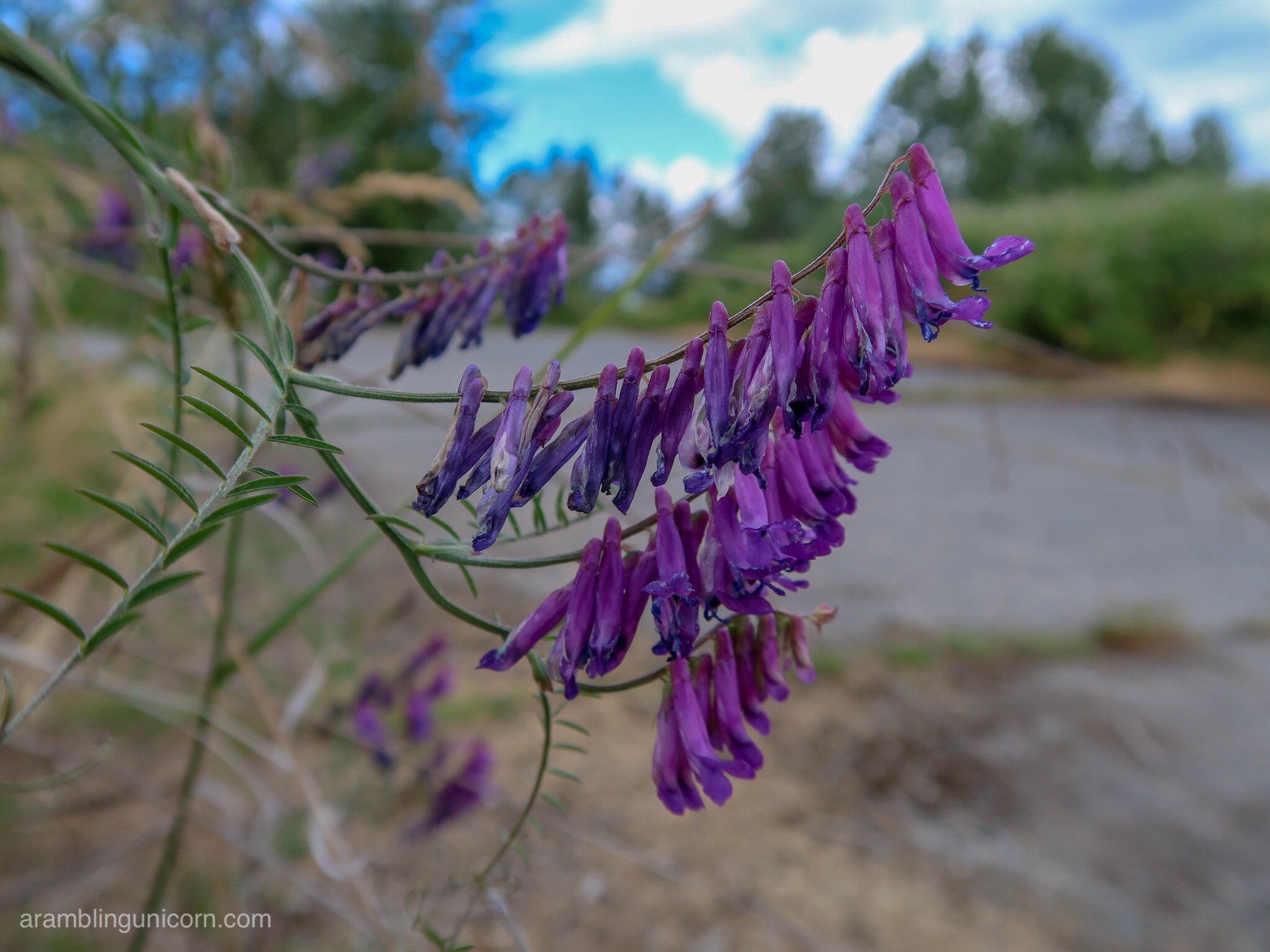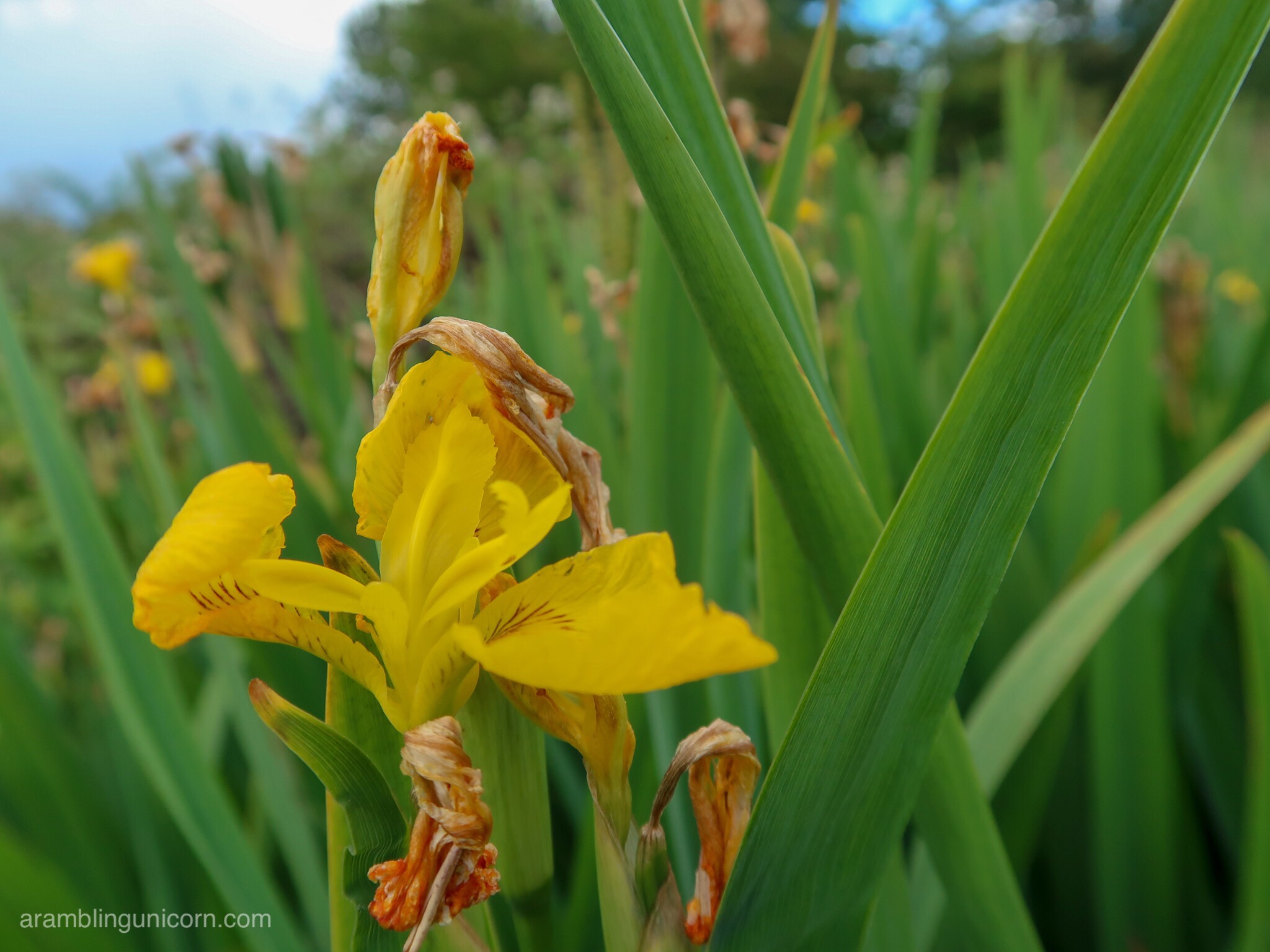 I continued along the trail to the dog park and followed the park's perimeter to the community gardens. It's such a delight to see the cornucopia of plants and flowers under cultivation there. I don't have much of a green thumb and greatly admire folks that do.
After I finished admiring the community gardens, I headed south along one of the park's many play fields until I connected with the Frog Pond Trail. The trail meanders through Magnuson Parks's wetlands, which I was surprised to learn were recently rehabilitated as the area used to be a military base. The paths provide a welcome opportunity for quiet as most visitors tend to congregate in other areas of the park.
The trails at Magnuson Park really are quite lovely. I'm glad I took the time to explore most of them.