I was motivated to get on the trail today since today we'd be hiking into town! The prospect of town food and a bed are very motivating. However, I also knew that it would be our last day in the Sierras for a while so it was a bittersweet feeling as well. The junction to summit Mt Whitney was only about 20 miles away! But, if all goes as planned, we'll just be delaying our trip up Whitney to later in the summer.
The day started off with a hike up a mountain to an elevation of 10,600 feet. Just before reaching the peak, the trail dipped into a small Pass with a lovely view of Owens Valley far below. A group of hikers was congregated with their phones out so I took mine out too and saw that we had cell reception for the first time in about a week! Woo!
Just after I hiked on, a fighter plane screamed over the Pass and scared the crap out of me. It looked like it was only a few hundred feet over my head. I could hear some other hikers hooping and hollaring after the plane went by but I found the experience more scary than exhilarating.
We hiked on to Trail Junction and then took Trail Pass trail to Horseshoe Meadow. It's an alpine Meadow with a steam running through it and the Sierra mountains framed in the background. Wow. It took my breath away. After hiking for hundreds of miles of desert Horseshoe Meadow was the most beautiful place we'd seen on trail by far.
When I arrived I found Sizzle snoozing on the bridge crossing the stream with his hat over his eyes and basking in the afternoon sun. Soon Sea Biscuit joined us. We stood around quietly, just taking in the glorious afternoon.
Horseshoe Meadow trailhead was only located about .2 miles past the meadow. A few cars were in the parking lot from car campers who were staying for the weekend. We didn't see Monarch, Tetris or Spider Mama anywhere and guessed that they must have already gotten a ride to town as they were hiking in the front of our little group.
So the 3 of us walked out of the campground to the road and put our thumbs out. Thus began a very interesting evening. The campground was in a very remote location and about 15 miles away from a major road. The only cars that went by were campers who were arriving for the weekend. No one was heading to Lone Pine – everyone had just come from there and didn't want to go back. The mosquitoes were out in force and soon I had on my head net and puffy coat and gloves to protect my skin.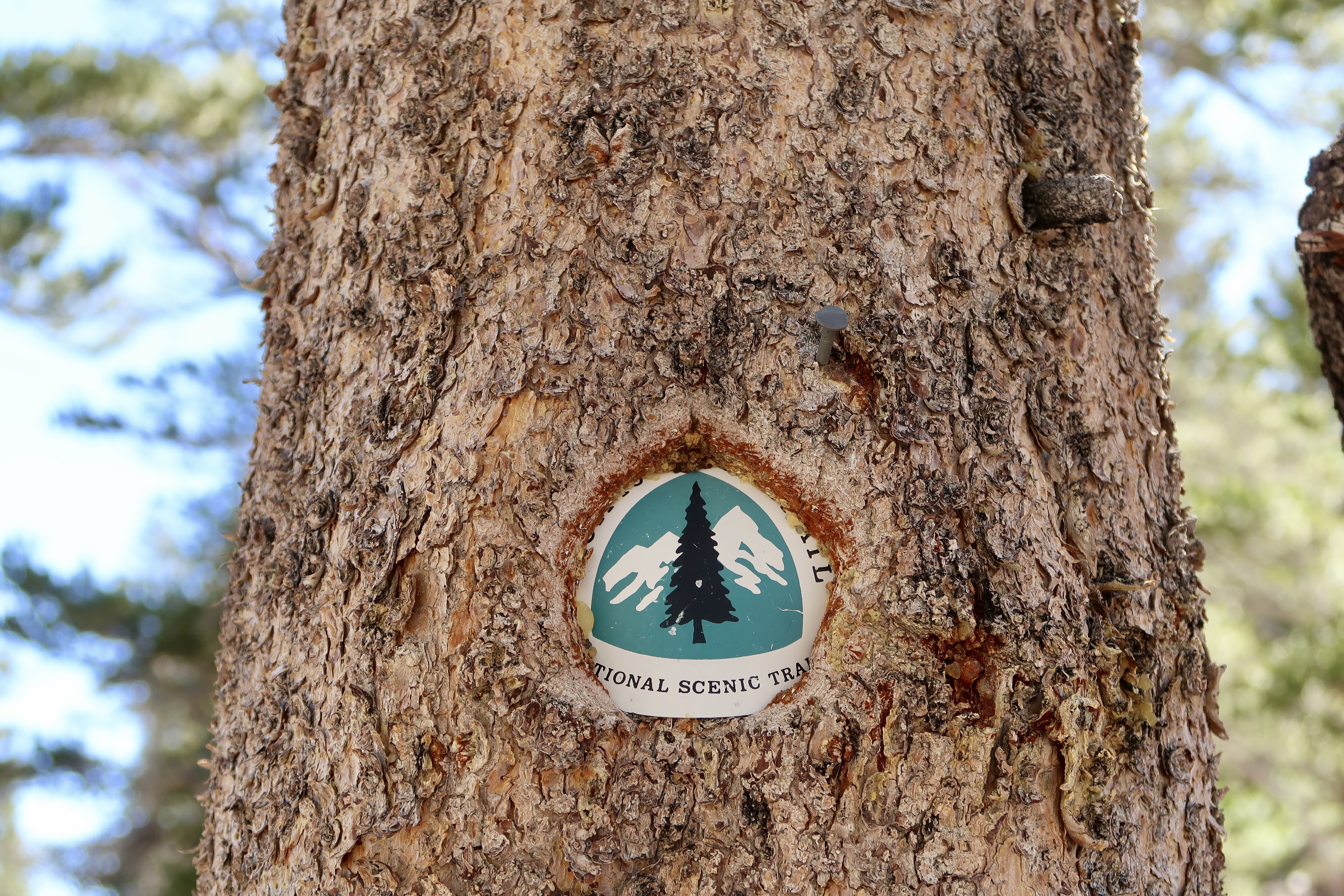 We ended up waiting for four hours. There was no cell reception at the trailhead but thankfully I had my DeLorme with me and could send text messages over satellite. After asking around, I got DevilFish's number (he's the Trail Angel who gave us a ride to Walker Pass from Lake Isabella). He was in the area and kindly agreed to pick us up around 9:00 pm. By the time he arrived, I had put up my tent on the side of the road to escape the bugs. We passed the time by making up verses to a song we made up called "Mosquito Fiesta". I was glad I wasn't waiting by myself.
We arrived in Lone Pine around 9:30 pm and checked into the room we had reserved at the Des Villa Hotel. We were starving and the only place still serving food was a taco truck so we feasted on tacos and burritos.
PCT 2017 Stats
PCT Day 64 – Friday June 16
Death Canyon Creek Mile 730.8 to Trail Pass Junction Mile 745.3
PCT Miles Hiked Today: 14.5
Feet Ascended Today: 3056
Feet Descended Today: 1538
Current Elevation: 3727
Steps: 53146
For more on my experience hiking the Pacific Crest Trail, visit my Pacific Crest Trail 2017 page: