Today was hard.
I'm too tired to write a coherent blog post so I'll share some notes and some photos.
View of the Sunrise Outside My Tent this Morning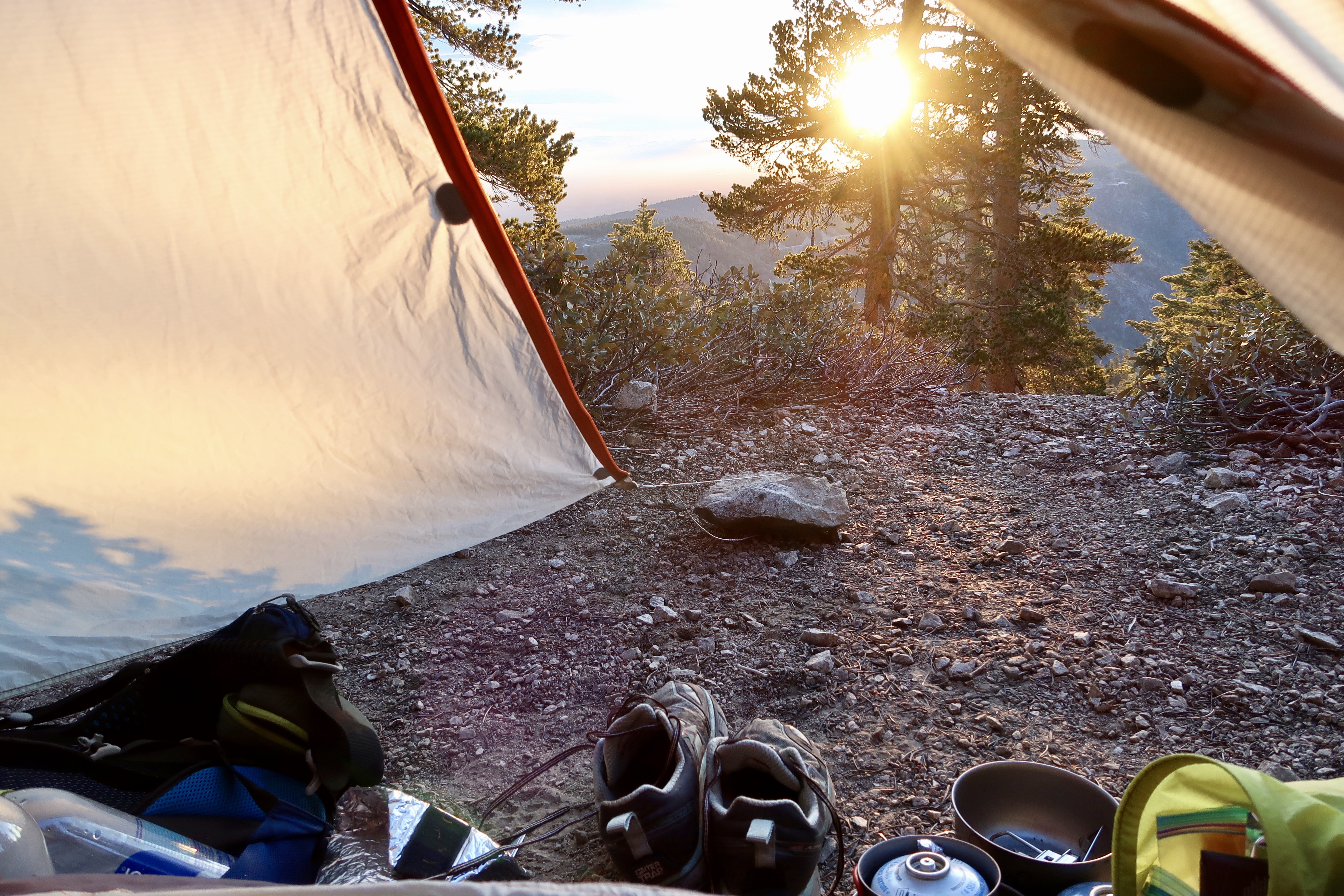 It was 36 degrees last night in my tent – the coldest night yet. Brrr!!!
On the Summit of Mt. Baden-Powell, 9407 Feet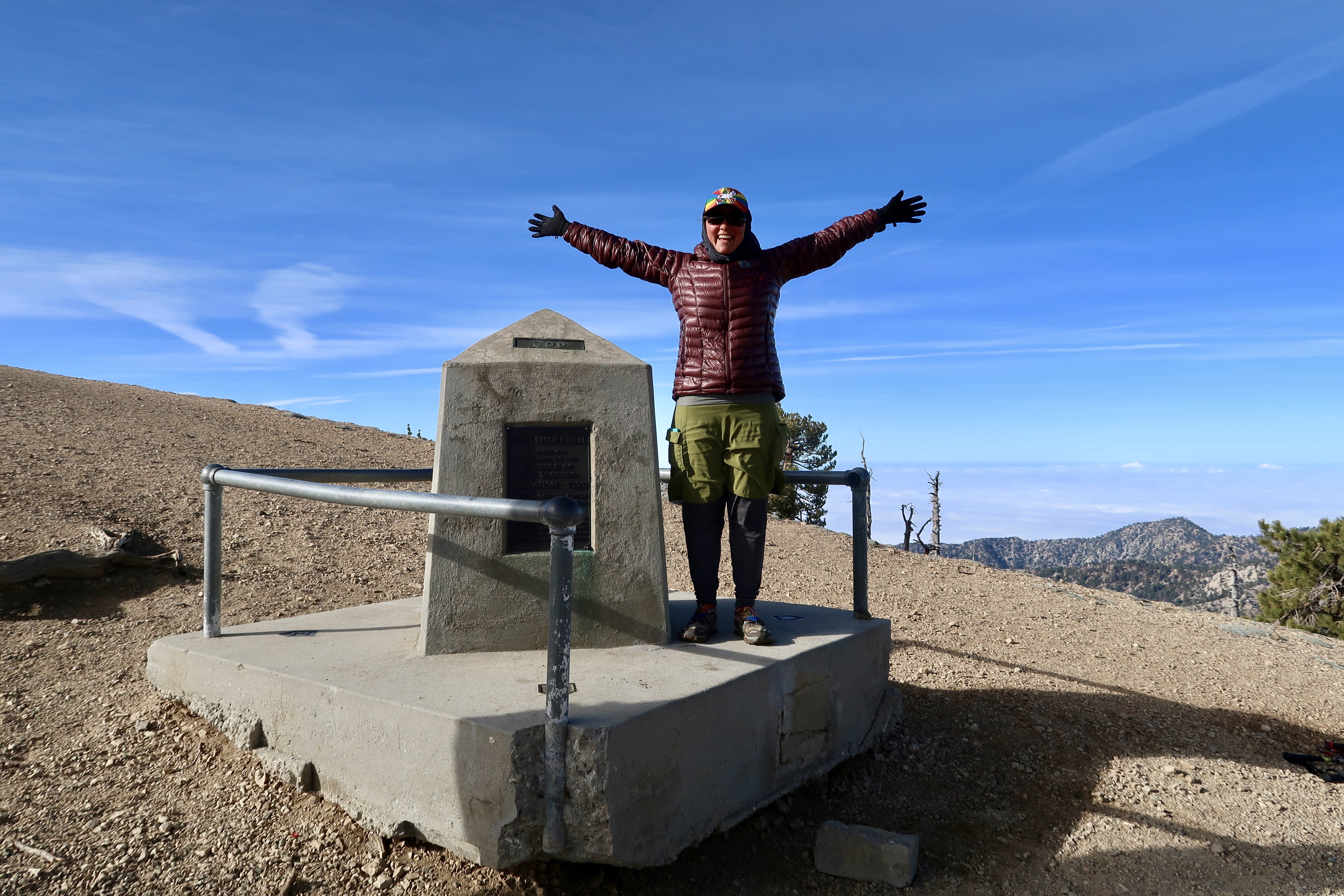 I summited my second mountain today! Â We reached the top of Baden-Powell by around 7:00 am. Â It was super cold and windy up there but the views were amazing!
Dr Pain and Unicorn on the Summit of Baden-Powell

Today was one of my most difficult days so far in terms of elevation descent and ascent – lots of steep trails today.. Â I am exhausted and sore but the views were definitely worth it.
The Wally Waldron Tree Near the Summit, Estimated to be 1500 Years Old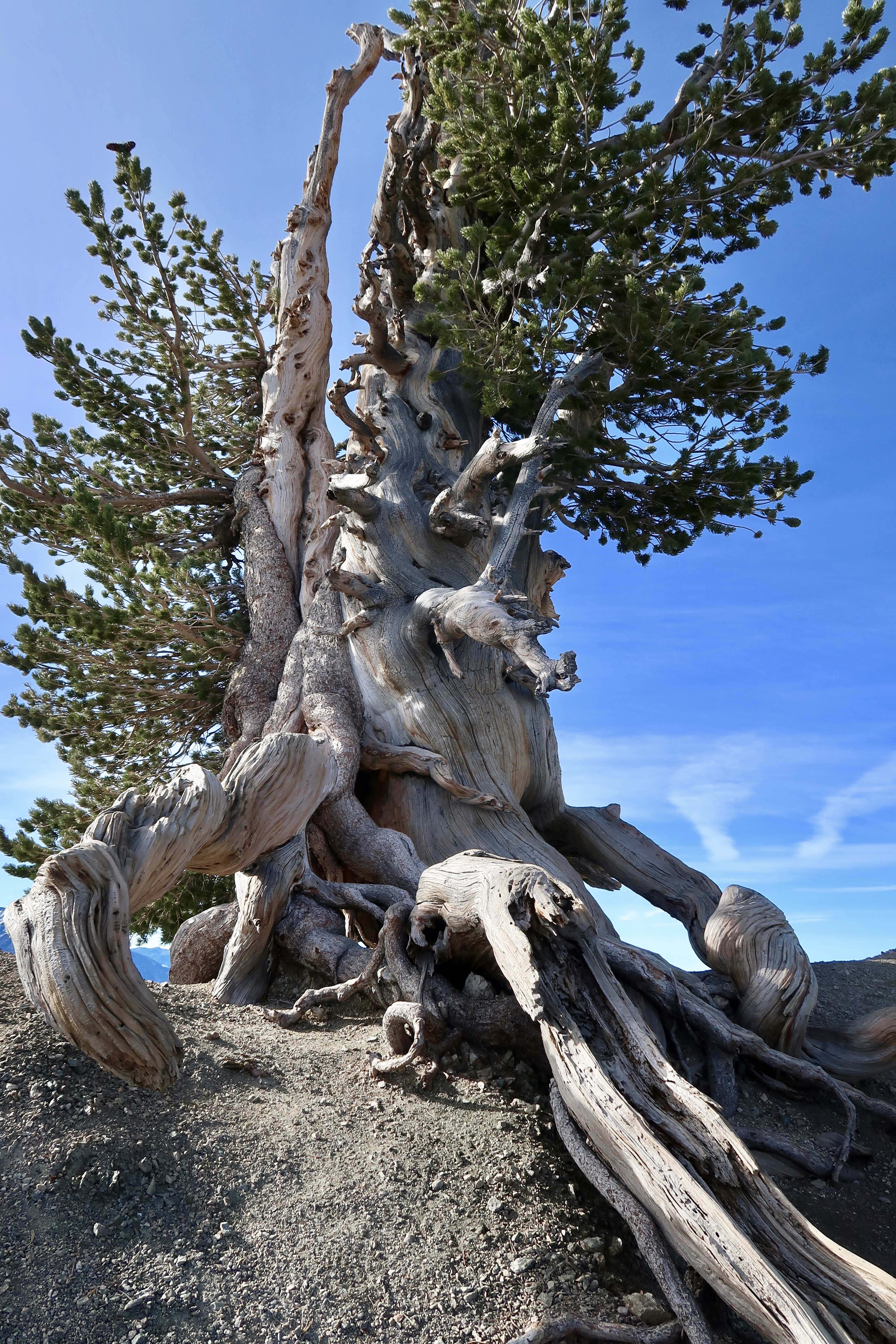 There is a detour on the PCT starting at mile 390.2 due to the endangered Mountain Yellow Frog. Â So we had to leave the PCT and walk along Highway 2 for 2.5 miles. Â In that time we were passed by 12 cars and 2 bikes.
We stopped for the evening at Buckhorn Campground, which is designed for car campers. Â Since it's technically not in the PCT we had to pay $12 to camp there. Â But the facilities were nice and we got to camp by a stream.
We put out not one but TWO smoldering fires in fire rings today that had not been put out properly. Â It was a windy day so I suspect the fires were not *quite* all the way out and were rekindled by the wind. Still though – what is wrong with people?? Â I've hiked so many miles that have been scorched by forest fires, I'm frustrated at how irresponsible people can be sometimes.
PCT 2017 Stats
PCT Day 34 – Wednesday May 17
Mile 376.9 to Buckhorn Campground
PCT Miles Hiked Today: 13.3
Endangered Species Alternate: 3
Feet Ascended Today: 2800
Feet Descended Today: 4660
Current Elevation: 6450
Steps: 53909
For more on my experience hiking the Pacific Crest Trail, visit my Pacific Crest Trail 2017 page: