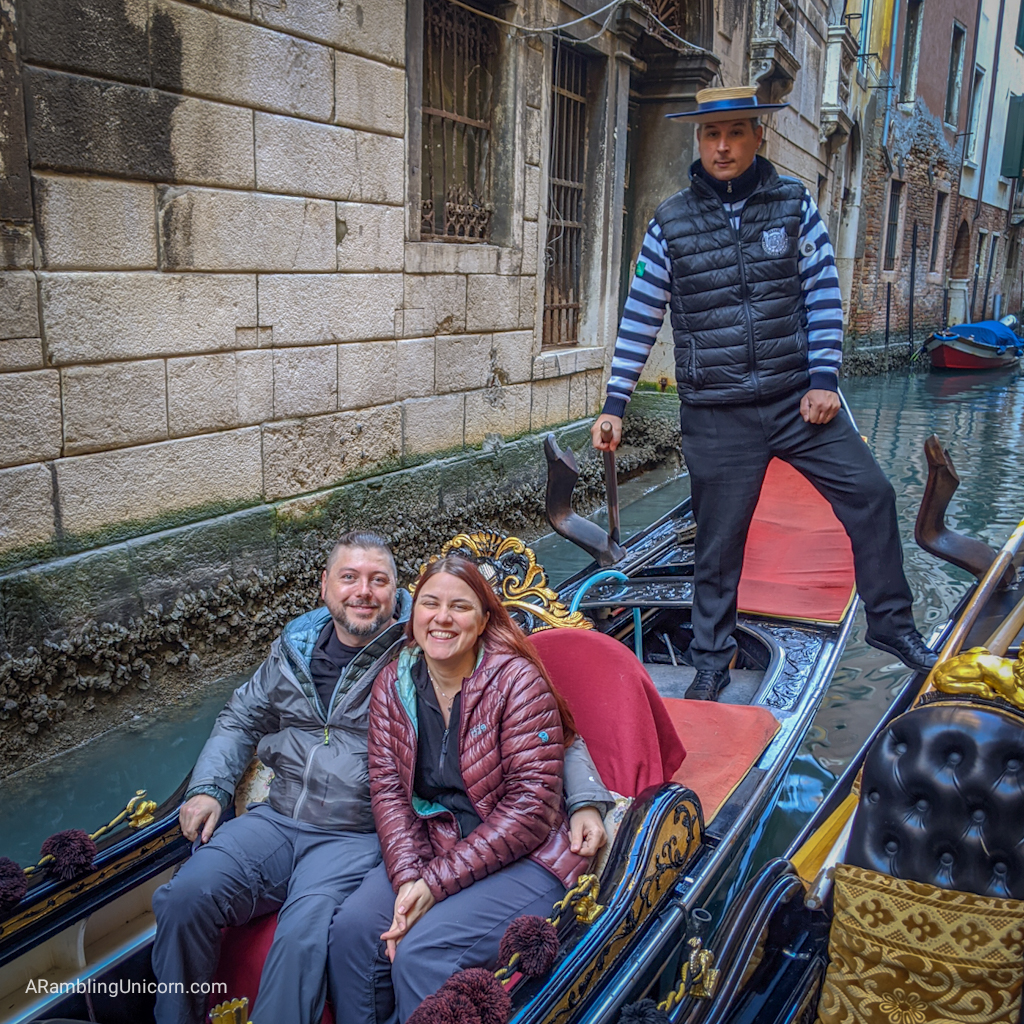 Welcome to my Venice blog! Daniel and I arrived in Venice on February 10, 2020 ready to embrace the the city with open arms. After spending a month in Northern Europe, we yearned for a change of scenery, rustic Italian food, and warmer weather. Daniel's birthday was coming up in a couple of days and we looked forward to celebrating it in this magical city of canals and romance.
Unfortunately, we faced some challenges that complicated our visit. Things got off on the wrong foot with a cancelled flight due to Storm Ciara, so we had one less day in Venice than originally planned. Then, Daniel got sick halfway during our visit and couldn't get off the couch for a couple of days. Unbeknownst to us, the Coronavirus outbreak in Italy was just beginning in the region around that time. (We have no idea if those two last items were related – we think probably not because Daniel didn't have the classic Coronavirus symptoms, but we don't know for sure).
Despite these challenges, we did manage to see a lot of the city. Daniel and I timed our visit so that we'd be there for the kickoff of Carnival festivities. We toured Saint Mark's Basilica, took a gondola ride, and wandered the canals for hours.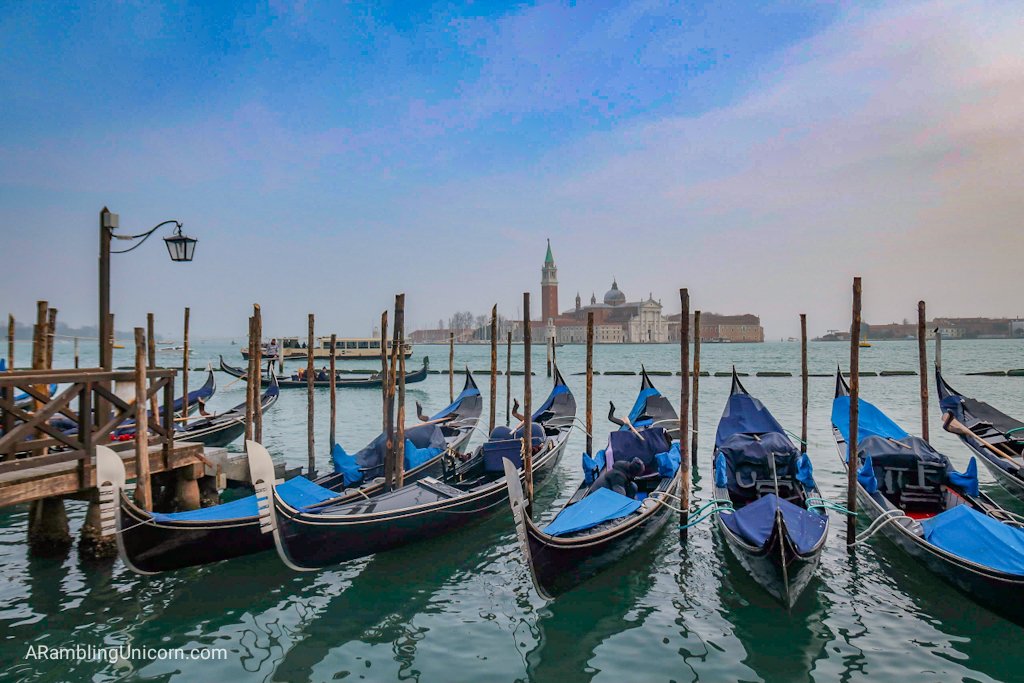 And yet… I don't feel like I fully understand Venice. Daniel was truly smitten with the city and it was clear that he came away from the visit with a different experience than I did. Don't get me wrong, I did enjoy my time in Venice. It's a cool city. But I didn't fall in love with it. I feel like I'm missing something.
Or who knows, maybe Venice just isn't for me. And that's ok too.
For Daniel's perspective, check out his Venice blog posts:
Venice Blog Part 1: Saint Mark's Basilica
Consecrated in 1117, Saint Mark's Basilica dominates the Piazza San Marco and is magnet for tourists. It is so fabulously over-the-top that it's hard not to gape when seeing it for the first time.
Venice Blog Part 2: Oh Those Lovely Canals
We spent hours wandering around Venice's famed winding canals. Venice is actually situated on a group of 118 small islands and so transportation by canal is a fact of life for local residents and visitors alike. Apparently the canals get a bit smelly in the warm summer months but the odor wasn't too bad during our visit in February.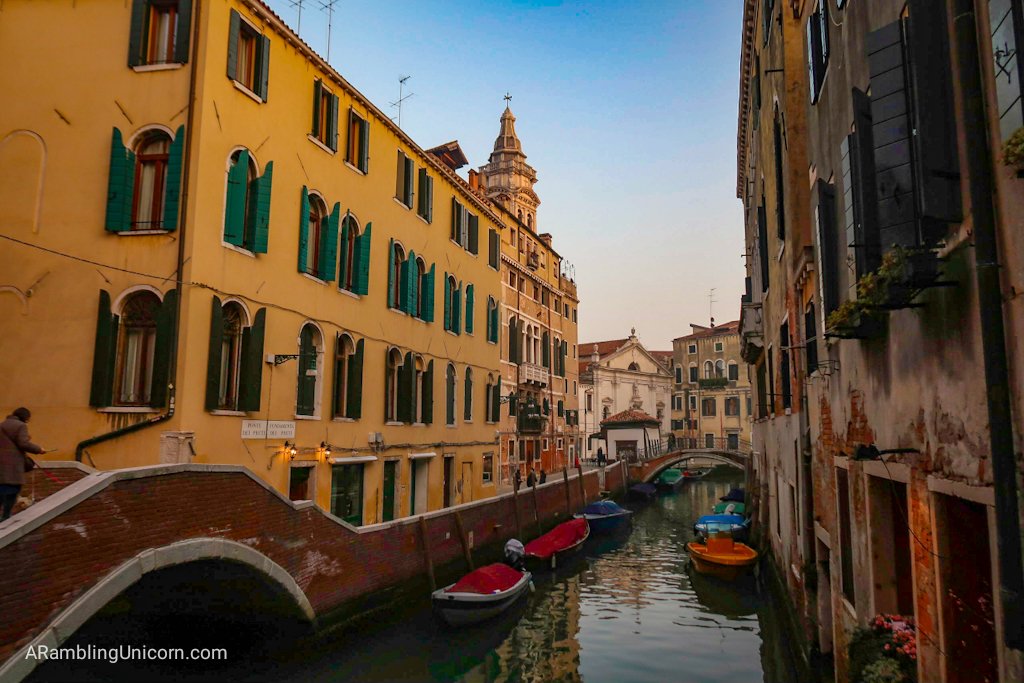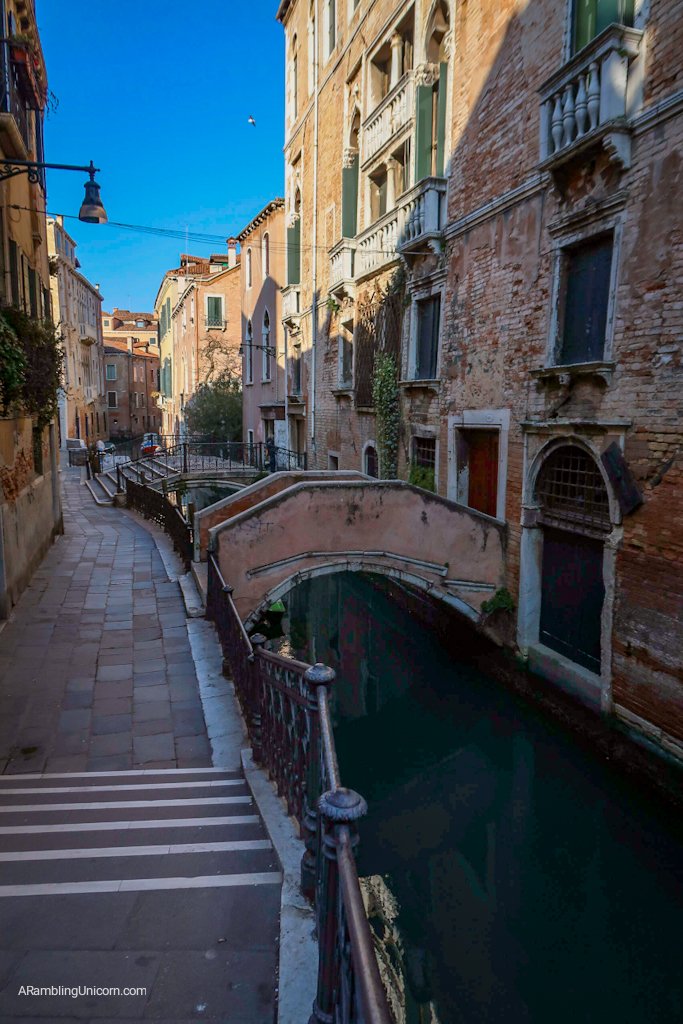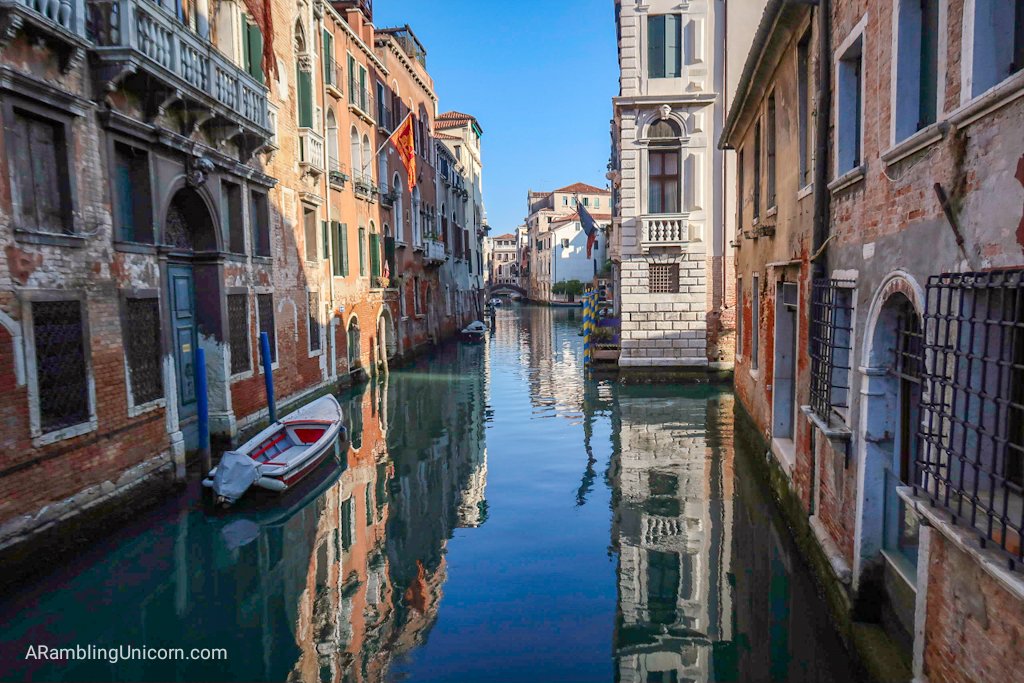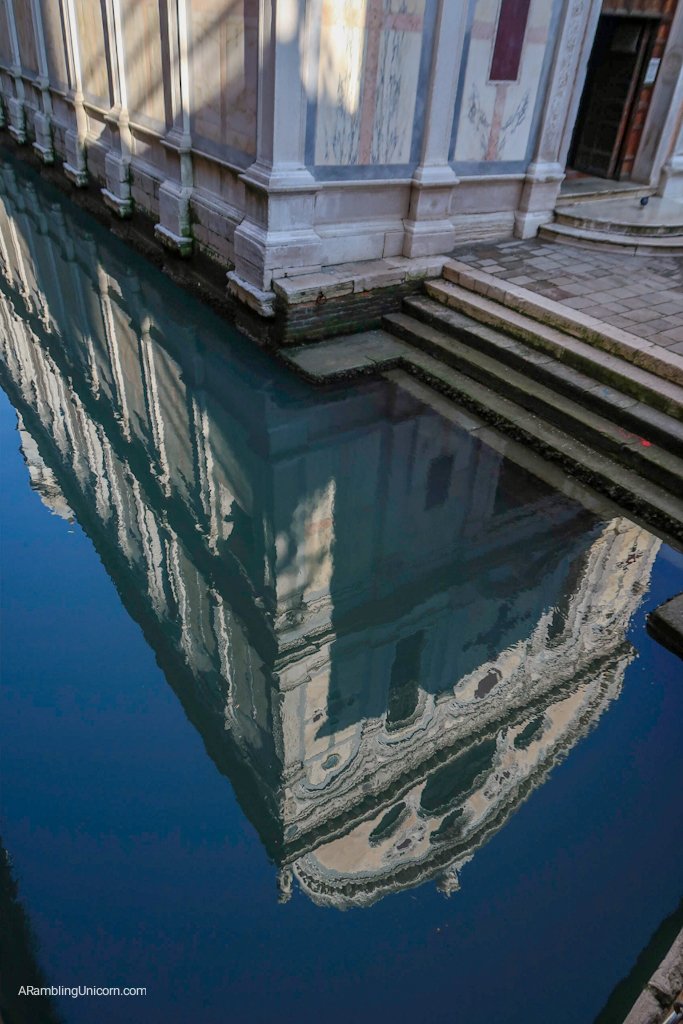 Venice Blog Part 3: The Canal Ride
On Daniel's birthday, we celebrated by splurging for a canal ride. We opted for a ride that mostly took place in the small winding canals in the city center, but the boat also traversed the Grand Canal for a short while. It felt a little cheesy and touristy but hey – ya gotta do it at least once, right?
We actually really enjoyed the canal ride. However, I hear that in the summer months that lines are long and the canals are so full of boats that it diminishes the experience somewhat.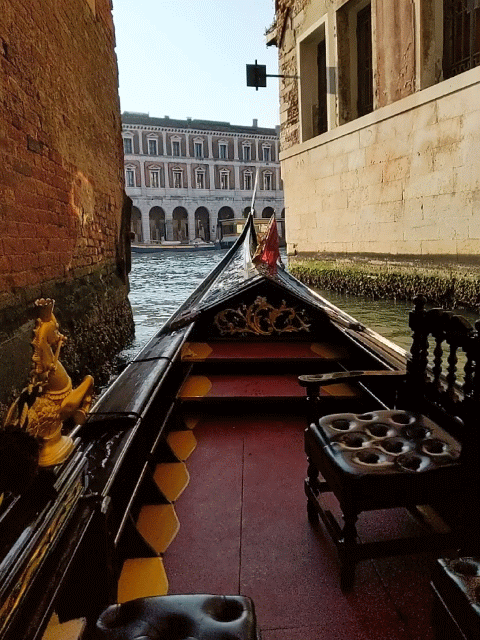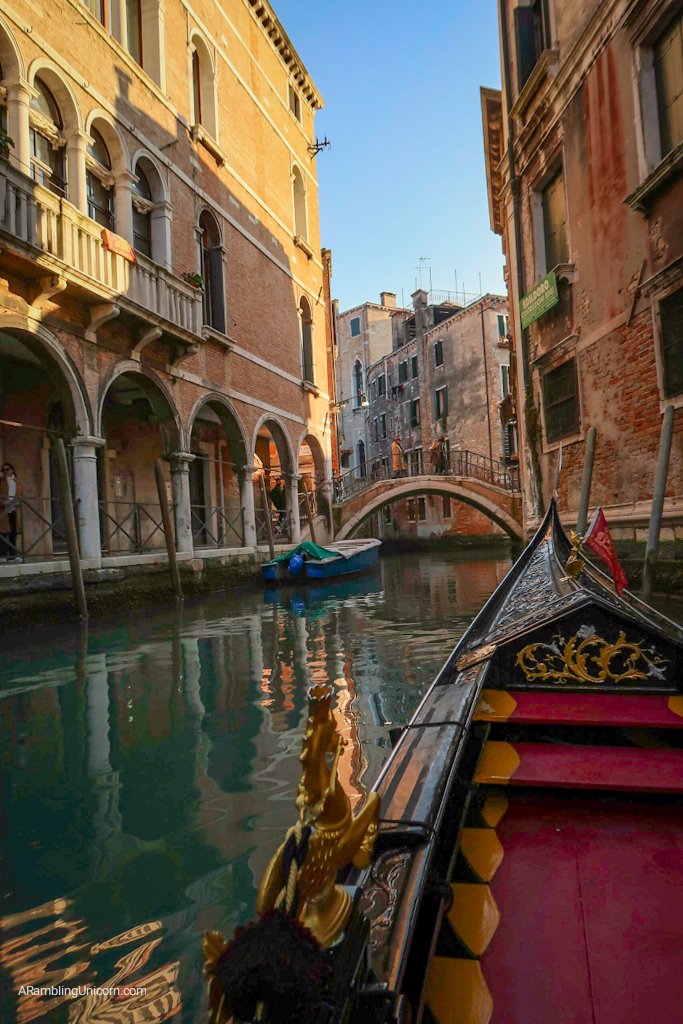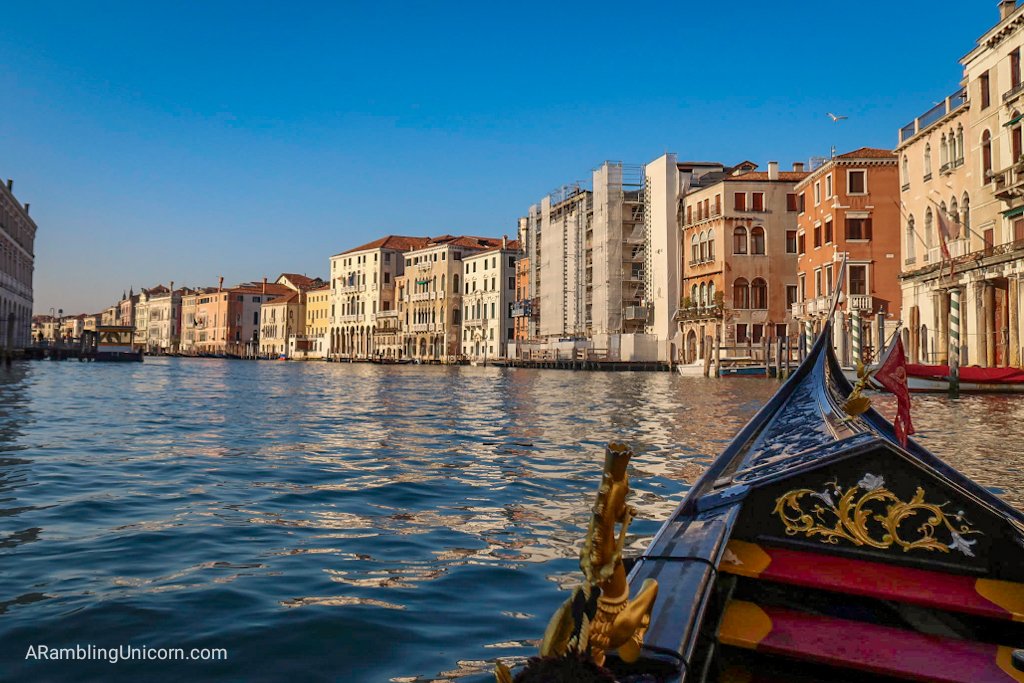 Venice Blog Part 4: Sunset from the Rialto Bridge
One of the most famous tourist attractions in Venice, the Rialto Bridge is the oldest bridge spanning the Grand Canal. We happened to walk over the Rialto Bridge one evening around sunset – it was magical.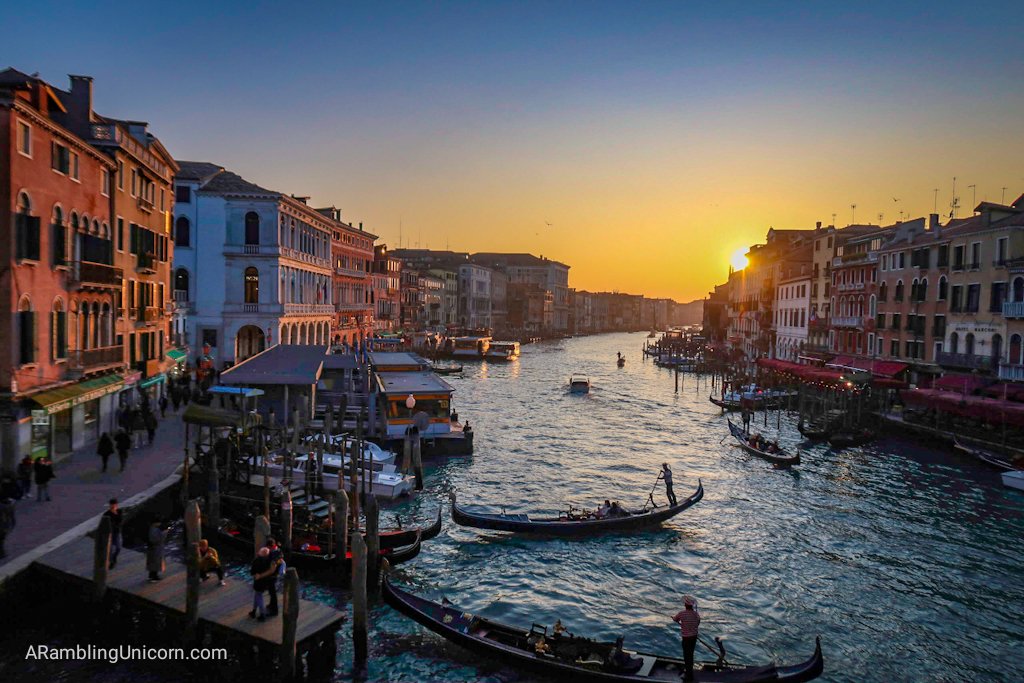 Venice Blog Part 5: Carnival
Carnival in Venice is a formal, stately affair. Unlike Carnival celebrations in other cities which tend to favor silly and fun costumes, the Carnival celebrations in Venice are grand and stately. Costumes are often very elaborate and typically feature period clothing. Lucky for me, the people in those costumes like to show them off by parading around the Piazza San Marco.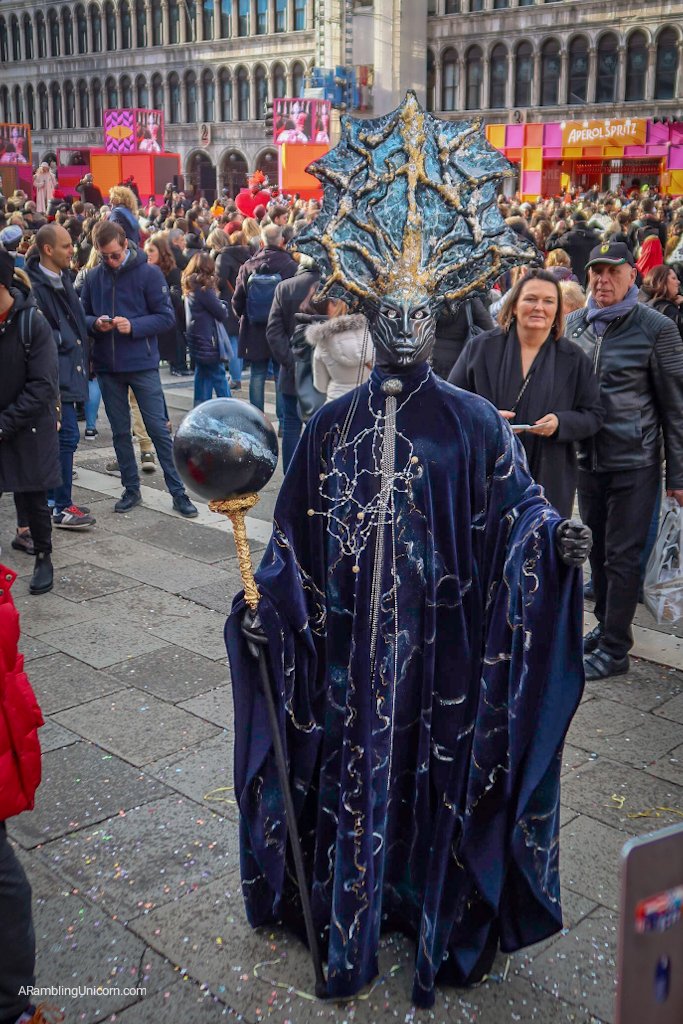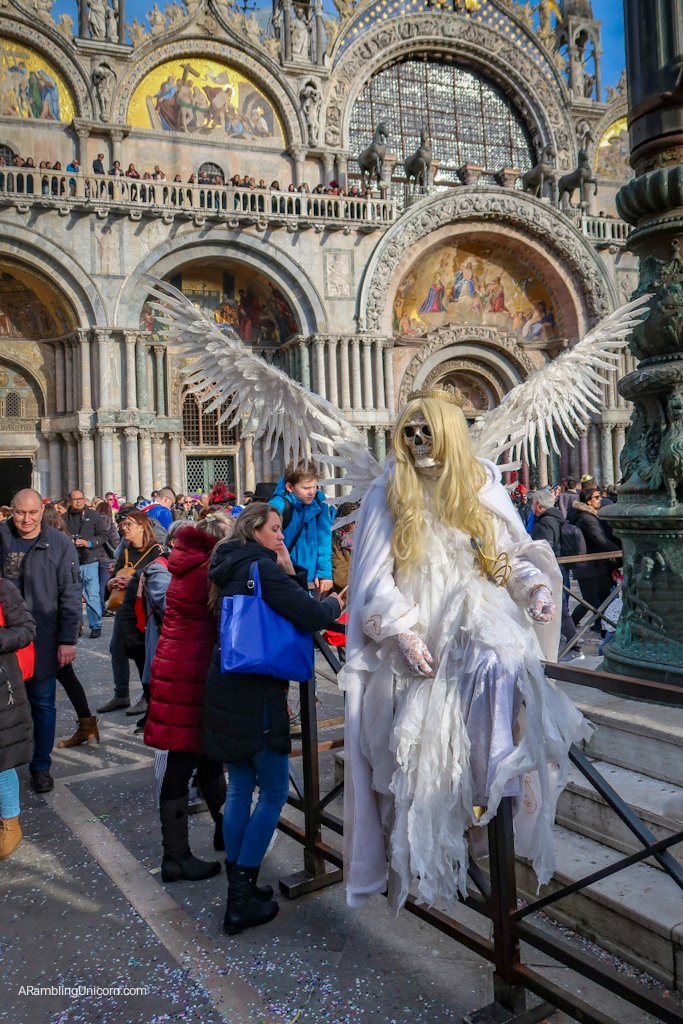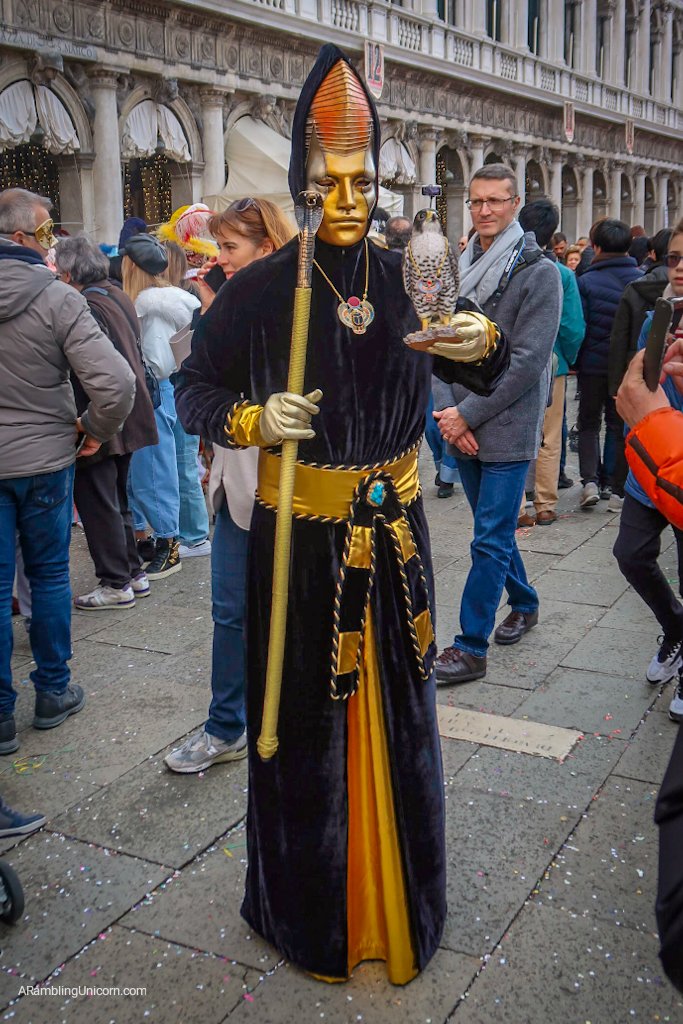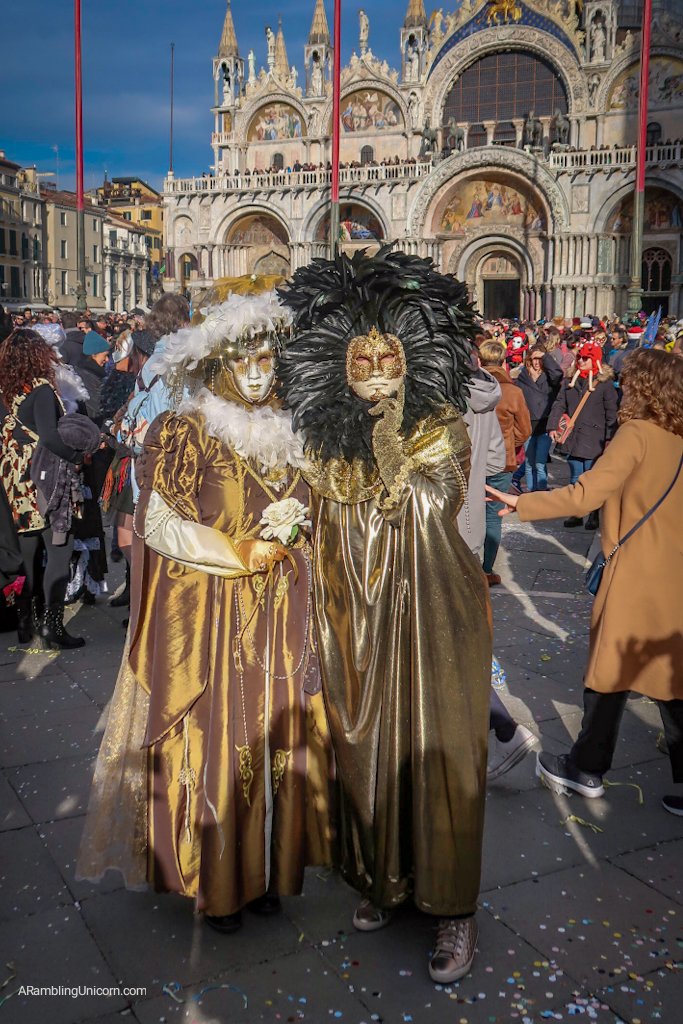 Where are we now?
Location: Venice, Italy
Dates: February 10 – 16, 2020
Vagabonding Journey Status: Days 132-137
For more details on our vagabonding journey, see my previous posts:
Like this post? Pin It!
Click on the image below to save it to your board on Pinterest.