Waves crash on the beach, lulling me into a sleepy daze. I tuck a loose tendril of hair under my sun hat but it's a fruitless gesture. Wind whips my hair free again and threatens to blow over the beach umbrella that I set up halfheartedly an hour ago. It's not a bad spot to enjoy a lazy South Padre Island vacation.
Curled up on a sandy blanket, I resume reading the romance paperback that I borrowed from the condo's laundry room facility. The book is called called The Duchess by Danielle Steele and the plot is so ridiculous that I can't help but laugh out loud periodically. Thankfully, the beach is fairly deserted today and no one is near enough to hear. It's a great place to enjoy the outdoors in a responsible socially-distanced manner.
Suddenly a man jogs up out of nowhere, yelling and gesticulating towards the blanket where I'm seated. After an awkward moment passes, I realize that our umbrella is about to take flight and launch itself into the air. I grab onto the naughty umbrella before it can escape and sheepishly thank my helpful neighbor.
Welcome to South Padre Island
South Padre Island is a long narrow strip of land on a barrier island that is lined with condos and hotels. My husband Daniel and I arrived on South Padre Island in mid-November 2020. We'd been traveling more-or-less nonstop in our motorhome across the United States for the past four months on our Great American Road Trip.
But it was time for a break. A surge of Coronavirus cases was sweeping the country and it didn't seem like a good time to be traveling.
So we drove south from San Antonio to South Padre Island, Texas – one of the best Texas beach towns and also just about the southernmost point in the state. We found a great deal on a condo with an ocean view and booked it for an entire month.
While I love our RV (which is called "Appa"), it is an awfully small space for two people to live in continuously. Our motorhome is great for traveling around in but it is only 21-feet long and it is not tall enough for Daniel to stand up all the way (unless he's positioned under the skylight). The condo was a refreshing change of pace for our vacation on South Padre Island.
A Great Place to Go When You're Feeling Tired
There's not a lot to do on South Padre Island (during the height of the pandemic anyway) and that suited me just fine. I was tired and didn't really have the energy to do much anyway.  I still feel fatigued sometimes due to my bout with Coronavirus in March 2020. I didn't even feel like blogging, which is unusual for me. So I decided to just lean into it and take a South Padre Island vacation.
We had a lovely view of the beach from our patio. I loved leaving the door on our patio open and letting the ocean breezes sweep through the apartment. If we had to lay low because of the Coronavirus, this seemed like a good way to go about it.
Beach Strolling – the Preferred South Padre Island Vacation Activity
Daniel and I didn't leave the condo very often during our visit to South Padre Island because of the pandemic. When we did go out, our primary activity was strolling the beach.
On our first evening, we took off our shoes and rushed to dip our feet into the water. It was so good to feel sand under our toes again! We noticed some gelatinous purply-bluish creatures strewn all over the beach but didn't think very much of them.
We later learned that these creatures are Portuguese man o' war – which are highly venomous. Daniel and I stayed out of the water after that.
The End of the Road
On one of the few times that Daniel and I left the apartment, we drove to the End of the Road. The town of South Padre Island actually only occupies the southern-most tip the entire island. Most of the island (and Padre Island to the north) is undeveloped. So we drove north along the island's main road until we ran out of pavement and parked next to a sand dune
This area is affectionately known as "The End of the Road" and is a popular place to visit. There are no buildings or businesses here – nothing but miles of sand and ocean. Driving on the beach is also allowed here (it's not allowed on the city's main beach except by lifeguards and other city officials).
Isla Blanca Park and SpaceX Starship Launch
Daniel and I visited Isla Blanca Park on the southern-most tip of the island a few times in an attempt to watch the Space-X SN8 rocket launch. More details about our experience watching the rocket launch are available in the following blog post: Mars or Bust: Watching the SpaceX Starship Launch from South Padre Island.
More Information and Resources
Planning your own trip to South Padre Island? Check out the following books for more inspiration:
Where are we now?
Dates: November 15-December 15, 2020
Great American Road Trip Status: Days 134-164
Starting Location: San Antonio, Texas
Ending Location: South Padre Island, Texas
Miles Traveled: 287.9
Total Trip Mileage: 9073.4
For more details on our Great America (Socially Distanced) Road Trip, see my previous posts:
Like this blog post? Pin it!
Click on the image below to save it to your board on Pinterest.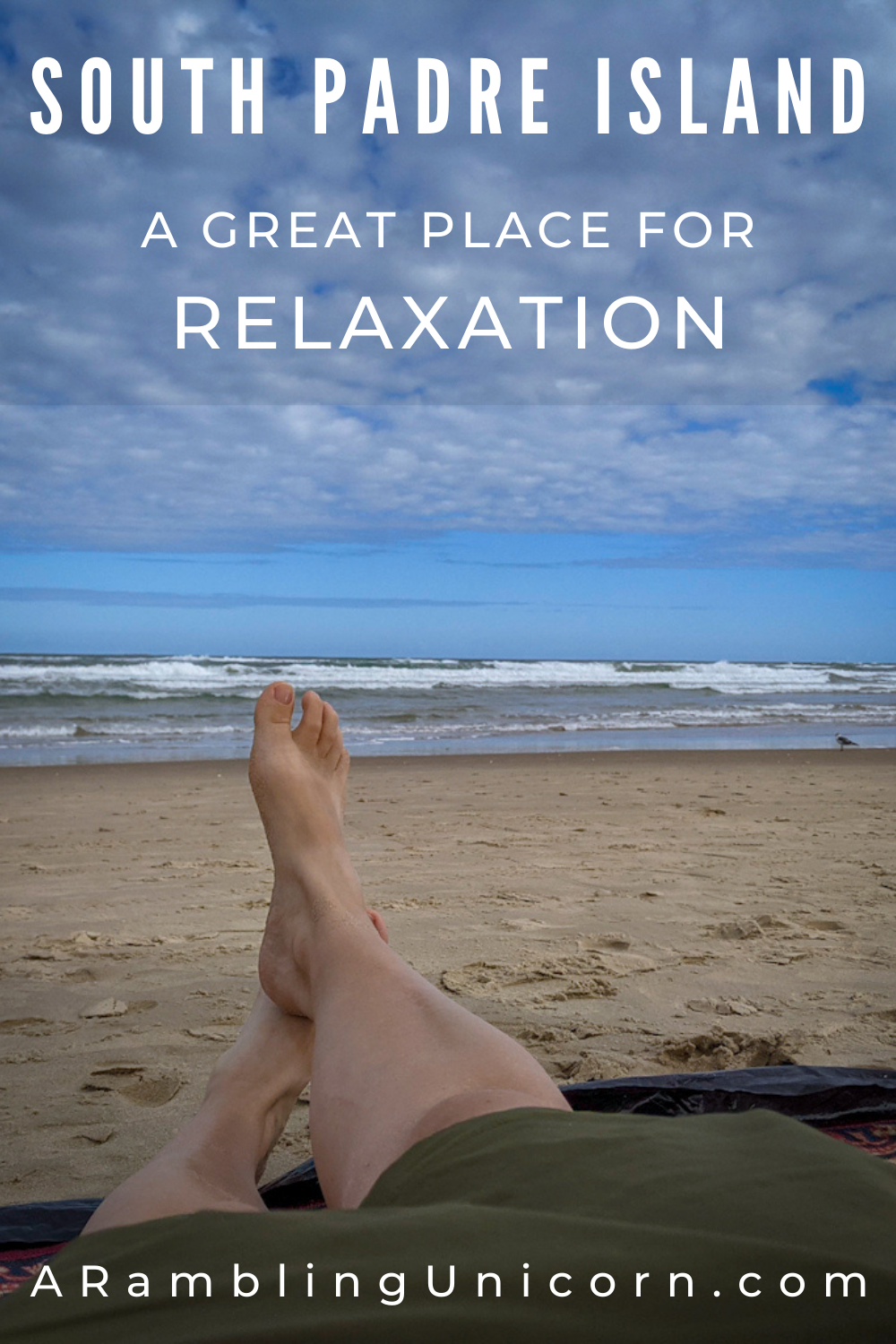 Note: This post contains affiliate links, which means I may receive a commission if you click a link and purchase something. While clicking these links won't cost you anything, they will help me to keep this site up and running!