After wrapping up our visit to sunny Austin, Daniel and I headed to San Antonio. It was only an hour and 15 minutes away and also home to the Alamo, so of course we had to visit. At first we only planned on briefly visiting San Antonio, but after researching all the cool things to see in the city we extended our stay to four days.
It was during our visit to San Antonio that we decided to change our travel habits, at least for a while. This was back in early November and COVID-19 cases were surging across the country. On November 11, 2020, Texas became the first state in the country to hit one million cases of COVID-19. Things were particularly bad in the nearby city of El Paso, where temporary morgues were brought in and inmates were enlisted to work in them. In fact, patients were being transported from El Paso to San Antonio due to a shortage of hospital beds.
This was particularly relevant to us because Daniel and I planned to travel to El Paso next. Several National Parks are located near El Paso and it seemed like a good central location from which to visit them. Well, no longer. I had no desire to go anywhere near El Paso. In fact, any traveling at all seemed ill advised. So we scrapped those plans and came up with a new one. We would spend spend the next month hunkering down in an AirBnB and wait for things to calm down a little.
Visiting San Antonio was a lot of fun and the last trip in recent memory where we acted like tourists. We walked around town, ate at a nice restaurant (outdoors, of course), and saw various tourist attractions such as the River Walk and the Alamo. It was lovely.
Remember the Alamo
I'll be honest. I've heard of the Alamo, of course, but I didn't know much about it other than that a famous battle took place there. I'm sure I learned about it in school but that was a long time ago. For those of you who are similarly challenged, here is a little refresher.
Originally known as the Misión San Antonio de Valero, the Alamo is a historic Spanish mission. Founded in the 18th century by Roman Catholic missionaries, the Alamo was initially constructed for the education of local Native Americans.
After it was abandoned by the church some 200 years later, the buildings in the Alamo compound were occupied by soldiers. In 1821, the Alamo was transferred from Spanish to Mexican control following the Mexican War of Independence.
All this sets the stage for the Battle of the Alamo. Texans took control of the Alamo in December 1835 in a bid for independence. Determined to avenge Mexico's honor, General Santa Anna reclaimed the Alamo in March 1836 after a 13-day siege. Roughly 200 Texans died defending the Alamo, including their leaders (Colonels William B. Travis and James Bowie) and the legendary frontiersman Davy Crockett.
The loss at the Battle of the Alamo fueled the push for change and Texans flocked to join the revolution. As a result, Santa Anna's army was defeated the following month in the Battle of San Jacinto. During the battle, Texan soldiers repeatedly cried "Remember the Alamo!" which went on to become a famous American battle cry.
Mission San José
Upon arrival in San Antonio, I was surprised to learn that the Alamo was not the only historical mission in the area. In fact, there are four other historical Spanish frontier missions nearby. These are now all now preserved as a part of San Antonio Missions National Historical Park.
We only had time to visit one other mission so we chose Mission San José. Founded in 1720 by Antonio Margil, Mission San José is the biggest of the bunch. We spent some time wandering the grounds just before closing time one afternoon and were thoroughly impressed.
San Antonio River Walk
While we chose to visit to San Antonio because of The Alamo, that wasn't my favorite part about to the city. I absolutely adored strolling along the banks of the San Antonio River on the River Walk.
Known as the "American Venice", the River Walk is comprised of a network of sidewalks that are located one story below the city streets. While we were there, we grabbed dinner at one of the best San Antonio Riverwalk restaurants with a great view of the water.
The numerous pedestrian bridges and winding walkways lined with shops, restaurants, and gorgeous bald cypress trees really did remind me of Venice.
La Villita and the River Theatre
Located on the southern bank of the River Walk, La Villita is an art community that occupies one square block in the heart of downtown San Antonio. The village is supposed to be filled with art galleries, stores and restaurants, but it was fairly deserted during our visit. The Arneson River Theater is located right next to La Villita.
Walking around San Antonio
More Information and Resources for your San Antonio visit
Planning your own trip to San Antonio? Check out the following books for more inspiration:
Where are we now?
Dates: November 10-14, 2020
Great American Road Trip Status: Days 129-133
Starting Location: Austin, Texas
Ending Location: San Antonio, Texas
Miles Traveled: 116.2
Total Trip Mileage: 8785.5
For more details on our Great America (Socially Distanced) Road Trip, see my previous posts:
Like this article? Pin it!
Click on the image below to save it to your board on Pinterest.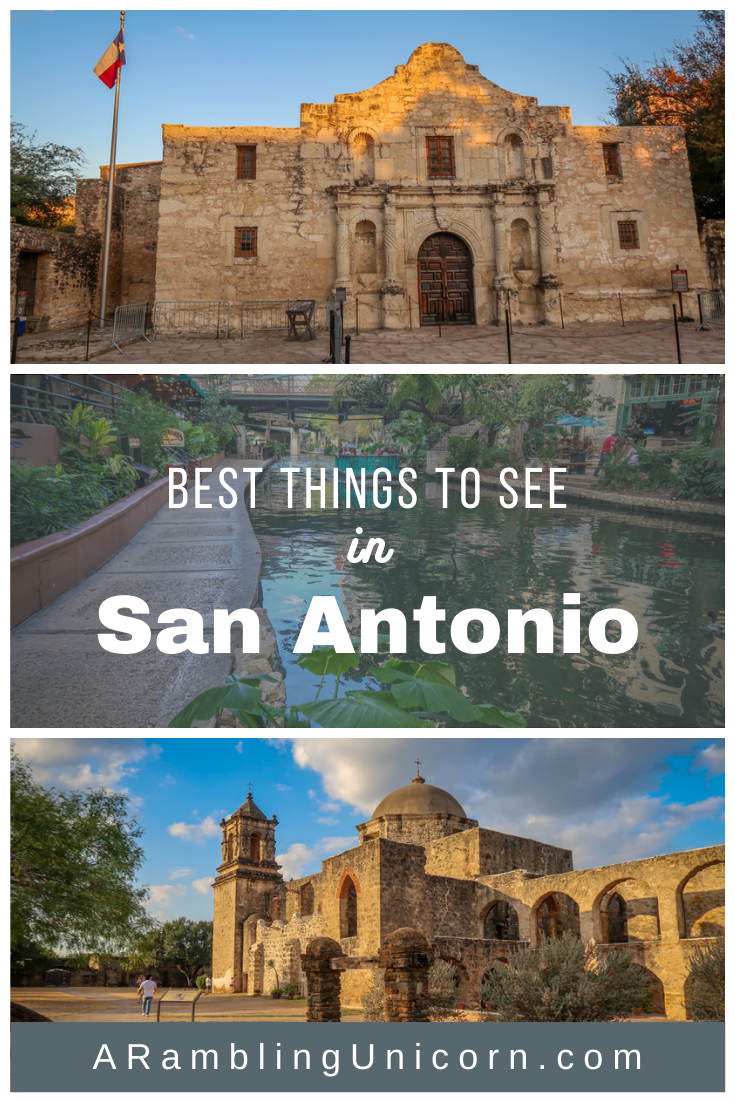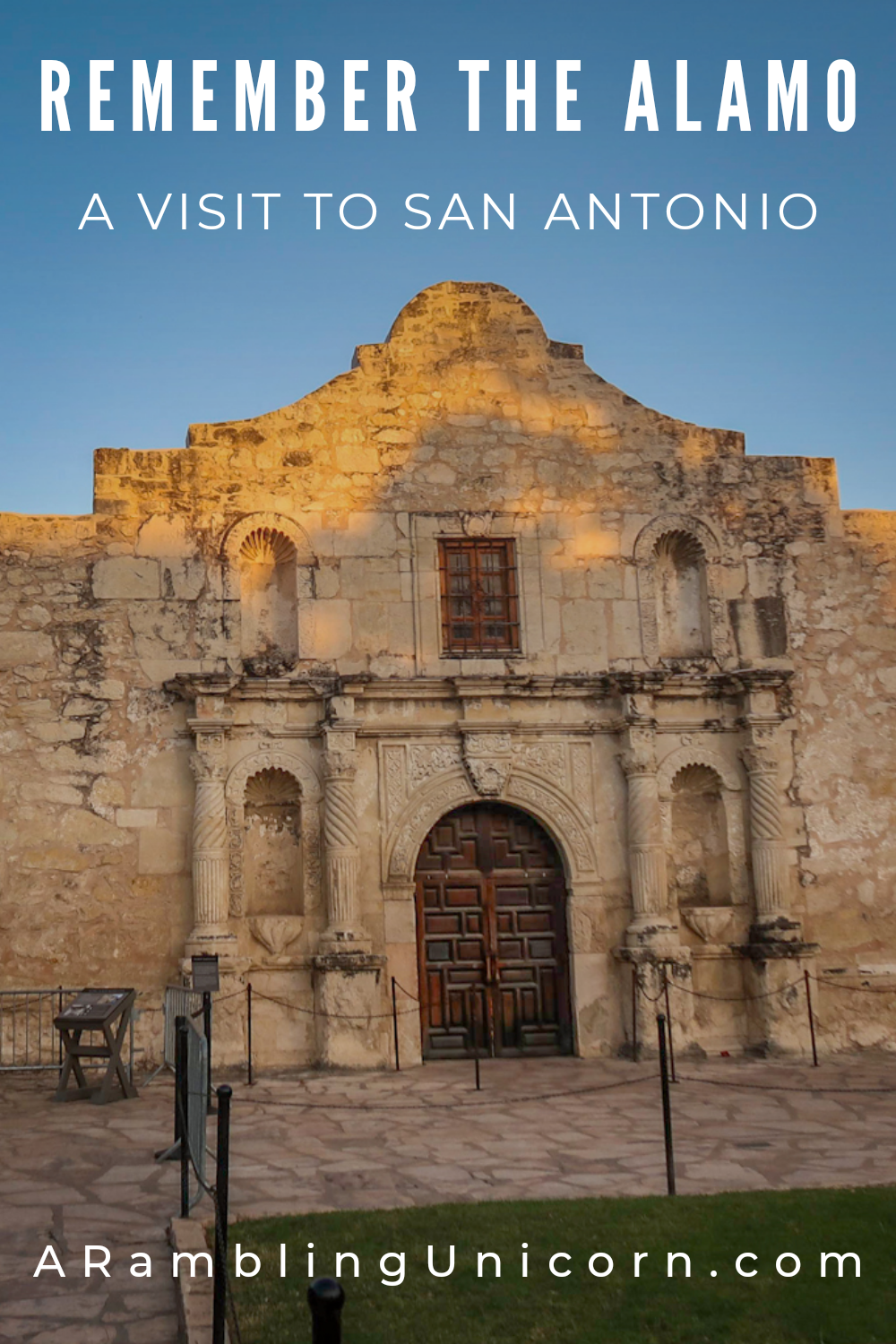 Note: This post contains affiliate links, which means I may receive a commission if you click a link and purchase something. While clicking these links won't cost you anything, they will help me to keep this site up and running!